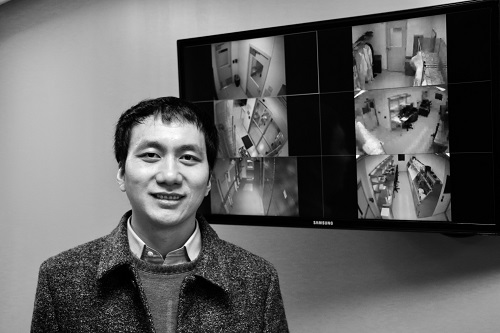 Welcome Dr. Lei Wang, the Research Support Specialist who is coming to oversee our new West Campus cleanroom!
Lei comes to us following a successful graduate career at the University of South Carolina where he earned a PhD in Physics focusing on the electrical properties of AlInN/GaN heterostructures, and graphene with antidots and 3D carbon nanostructures. He amassed extensive cleanroom experience during his graduate research and is well versed in a variety of fabrication and metrology methods. During this time he was also a Visiting Research Fellow at the National High Magnetic Field Laboratory in Tallahassee, FL.
At West Campus Lei will be responsible for all operations of the Cleanroom including training of new users, development and implementation of fabrication protocols, maintenance of capital equipment, and all safety measures.