Process Benches
Photoresist process bench
Features:
Stainless steel construction with rear exhaust
Two spin processors
Multiple hot plates
DI waterspray gun, nitrogen gun and vacuum ports
Sink with DI water
Ultrasonic tank with heating
Acid and Base process bench
Features:
Polypropylene construction with rear exhaust
DI waterspray gun, nitrogen gun and vacuum ports
Sink with DI water
Ultrasonic tank with heating
Solvent process bench
Features:
Stainless construction with rear exhaust
DI waterspray gun, nitrogen gun and vacuum ports
Sink with DI water
Ultrasonic tank with heating
SUSS UV Mask Aligner
The MJB4 Mask Aligner from SUSS MicroTec is the perfect system for laboratories and small volume production. Easy to use and compact in size, the SUSS MJB4 represents an economical, highly flexible and efficient mask aligner solution for all kinds of R&D applications.
It offers an excellent platform for researchers to develop new
processes and technologies on a highly versatile, stateof-the-art mask aligner platform.
Features:
Fast and highly accurate alignment with

SUSS

Singlefield

or

Splitfield

Microscope

HR Optics enables high resolution prints down to 0.5μm

Combined SUSS Broadband Optics (UV250/300/400) allows for fast switching between different wavelengths

Wafer and substrate handling up to 100 mm
Upgradable with a UV-Nano Imprint Lithography (NIL) toolkit
Nexview™ profiler represents a significant advantage over other metrology methods. A fully automated optical head makes configuration
of advanced metrology applications easy, robust and repeatable. Interactive user-configurable data plots reveal surface characteristics
through traditional 2D and 3D plots, as well as more advanced slope analysis, PSD, and true color imaging.
Features:
Excels at measuring all surfaces – from super-smooth to very rough, with sub-nanometer precision, independent of field of view.

Measurement types include flatness, roughness, large steps and segments, thin films, and steep slopes, with feature heights ranging from < 1 nm up to 20000 µm.
No-compromise profiling – for all types of surfaces, from rough to super smooth, including thin films, steep slopes, and large steps.
Gage capable performance – exceptional precision and repeatability for the most demanding production applications.
Westar Resist Spin Coater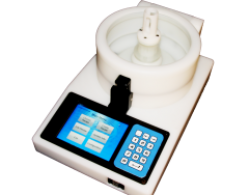 The Westar ProSpin-6 is a smart, powerful and easy to use single wafer spin processor.
Features:
Fits wafers up to 6" or substrates up to 4" x 4"

Programmable digital motor speed control, +/- 0.5% speed regulation, CW/CCW rotation and acceleration.

Easy process recipe creation and editing on or off the system.

Up to 999 steps per recipe, stores 1000s of recipes on internal compact flash or external thumb drive.

Wear compensating rotary vacuum seal.

Accepts vacuum or pin style chucks.

Spring assisted latching lid with sensor interlock.  Motor stops if lid is opened while running.
Easily accessible, serviceable PTFE valve for vacuum chuck.
6.5 in. color touchscreen HMI plus keypad.
Windows 7 Embedded O.S.
Olympus Optical Microscope
Olympus BX53MRF (Reflected Frame) optical microscope.
Features:
5X, 10X, 20X, 50X and 100X Bright/Dark Field objective
The Invisible Becomes Visible: MIX Observation
Create All-in-focus Images: EFI
Easily Move the Stage for Panorama: Instant MIA
Capture Both Bright and Dark Areas: HDR
Adaptable to Suit Observational and Analysis Preferences
Accommodates a Wide Range of Samples

Superior Optical Performance: Wave Front Aberration Control
Stable Color Temperature and High-Intensity White LED Illumination
Support Precise Measurement: Auto Calibration
Seamless Stitching : Image Shading Correction
Celestron Stereo Microscope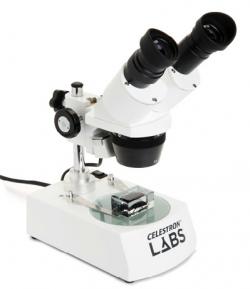 Celestron Labs S10-60 is an all-metal bodied, low-power stereo microscope with advanced features such as high-quality glass optics, 1x and 3x objectives, 10x and 20x eyepieces and upper and lower illuminators.
Features:
Professional-level stereo microscope up to 60x power
Two sets of 10x and 20x eyepieces
Two sets of objective lenses: 1x and 3x – in-rotating housing
View specimens at 10x, 20x, 30x and 60x magnification
Full-metal construction with coarse focusing knob
Upper and lower illumination for full range of viewing
Two stage plates included: (1) transparent stage for bottom illumination and (1) black and white sides for enhanced viewing
Programmable Hotplate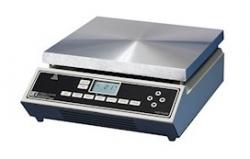 Torrey Pines EchoTherm HP60A Hot Plate, Programmable Aluminum
Features:
Temperature range: 0 - 400 °C
Heating area: 6 x 6 inch

Store up to 10 programs in memory for instant recall and use

Hot plate heats up to maximum temperature in approximately 2 minutes
Platinum RTD temperature measurement for ±1% accuracy

Repeat any program up to 98 times automatically.
Multiple temperatures, temperature ramp rates, and timed events can be stored.
Includes timer to 99 hours, 59 minutes with auto-off option.
Unit can be programmable or non-programmable in operation.
Offers RS-232 interface for control or recording data via a computer.
Regular Hotplate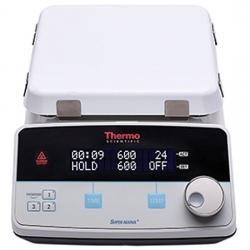 Thermo Scientific™ SuperNuova+™ Hotplate 
Features:
Temperature range: 0 - 300 °C
Heat to the maximum temperature in 5 minutes 
Heating area: 7.25 x 7.25 inch
Temperature stability of ±1.8°F (1°C)
Program and save temperature and time settings for your most common applications
Oven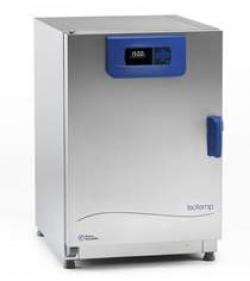 Fisher Scientific™ Isotemp™ General Purpose Heating and Drying Ovens
Features:
Model: Gravity convection
Temperature range: 50° to 250°C
Temperature Uniformity: ±4°C
Temperature Stability: ±0.4°C
Interior dimensions: 16.3 x 12.9 x 18.9 in. (414 x 328 x 480 mm)
Capacity: 2.3 cu. ft.
Refrigerator
McMASTER-CARR Refrigerators for Flammables
Features:
Built for long-lasting safety and service, these refrigerators provide cold storage of flammable liquids in laboratory
Usable dimensions: 21 in (W) x 28 in (H) x 20 in (D)
Capacity: 6.1 cu. ft.
Temperature: 33 - 40 °F
Spec Met: CSA Certified, NFPA (National Fire Protection Agency) Code 99
Secador Desiccator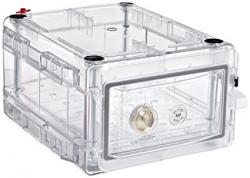 Bel-Art Secador 1.0 Desiccator with Gas Ports
Features:
Durastar co-polyester construction blocks 99% of UV light* and is resistant to staining, crazing and chemical attack
Large doors maximize access to interior space
Perforated shelves facilitate circulation of dry air; space for desiccant under bottom shelf
Easy-to-view digital hygrometer is located in the door front
Compact 34.1W x 41.4cmD footprint for space saving and can be stacked up to 3 units high